SCREENSHOT WITH NIK ROBINSON
What tabs does the Founder of Good Citizens, a 100% sustainable Australian sunglass range made from recycled plastic bottles, have open on his laptop right now?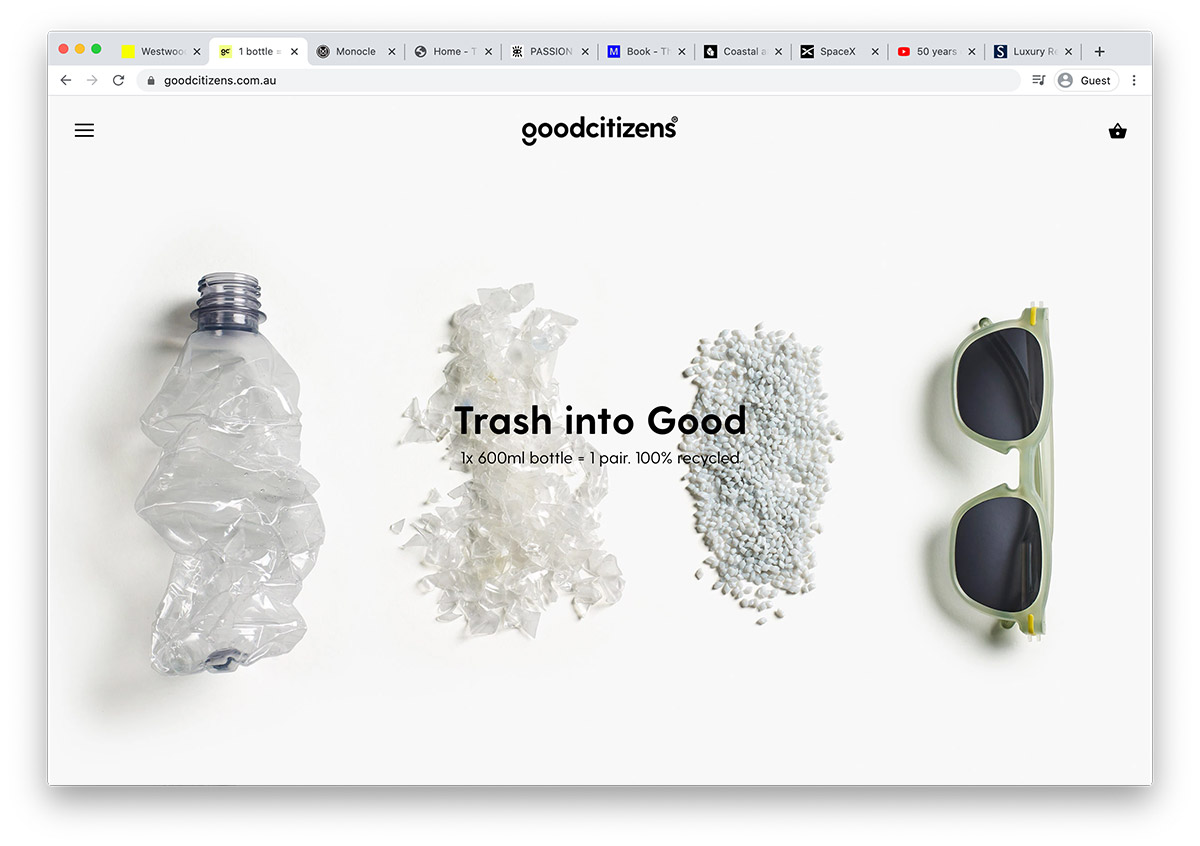 Good Citizens is a real family affair. I set up the business with my two kids, aged 6 and 8, and my wife Jocelyne after a conversation over dinner about how much plastic waste was piling up in the world. I come from a design background, so I'm constantly tinkering with our website. It drives Jocelyne (who comes from the PR agency world) mad as I'm always announcing I've tweaked the site just as we sit down to dinner or some other equally inconvenient moment.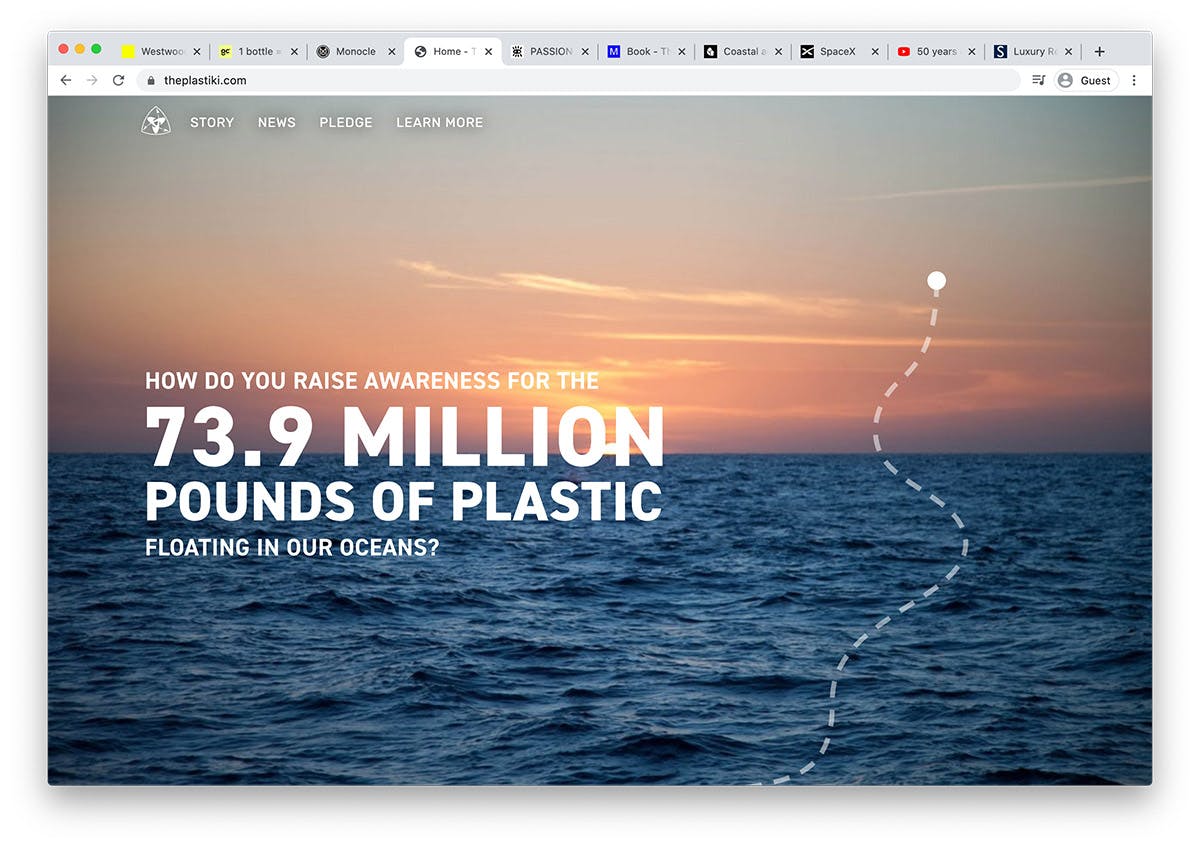 These guys built a boat out of 12,500 plastic bottles and sailed it 8,000 miles from San Francisco to Sydney. It's bonkers but brilliant. I'm in contact with them a lot as we have a mutual interest in what a single-use bottle can make. They made a boat, we make sunnies.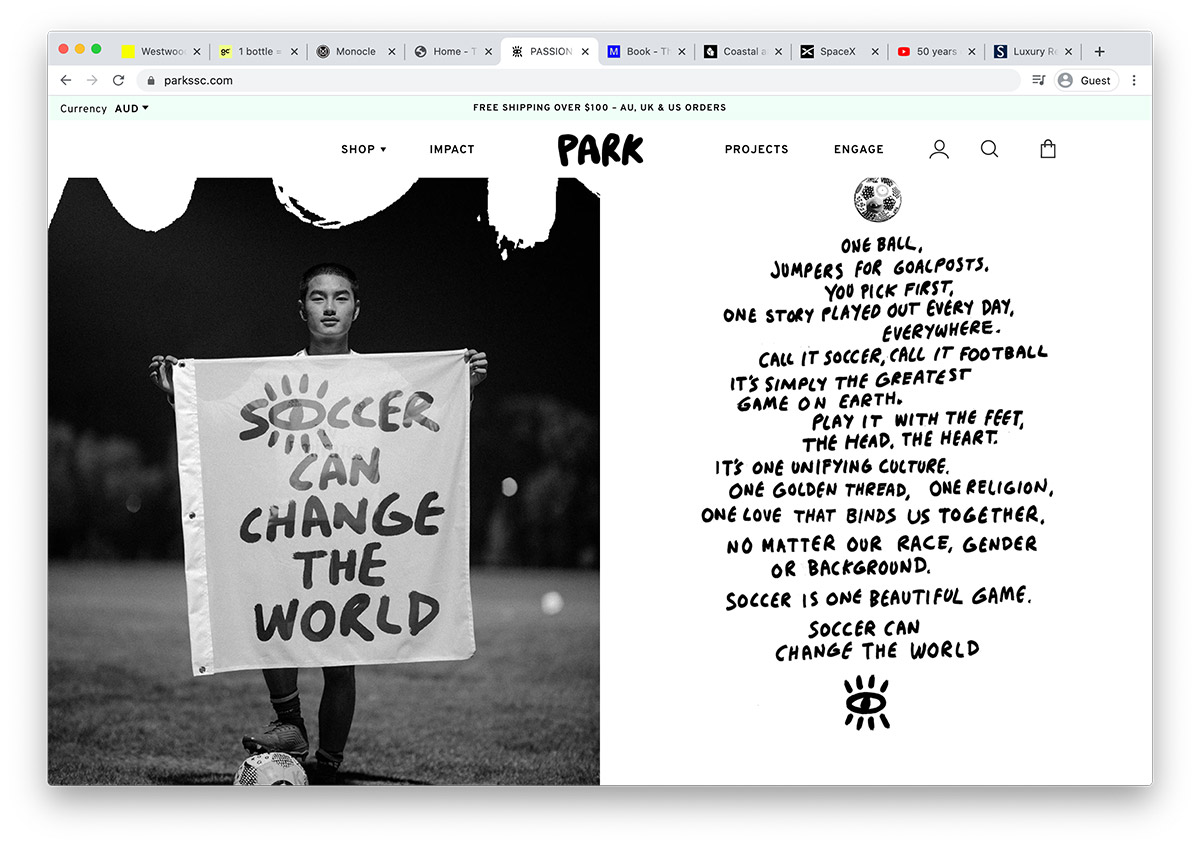 I love a good brand with a strong purpose and PARK has it in spades. The founder used to be the global creative director of Apple which might have something to do with why it's such a smashing brand. They believe they can change the world through soccer and for every ball they sell, they donate one. We've bought loads as birthday gifts for our kids' friends. It's a good feeling knowing somewhere in the world a kid is playing with a similar ball.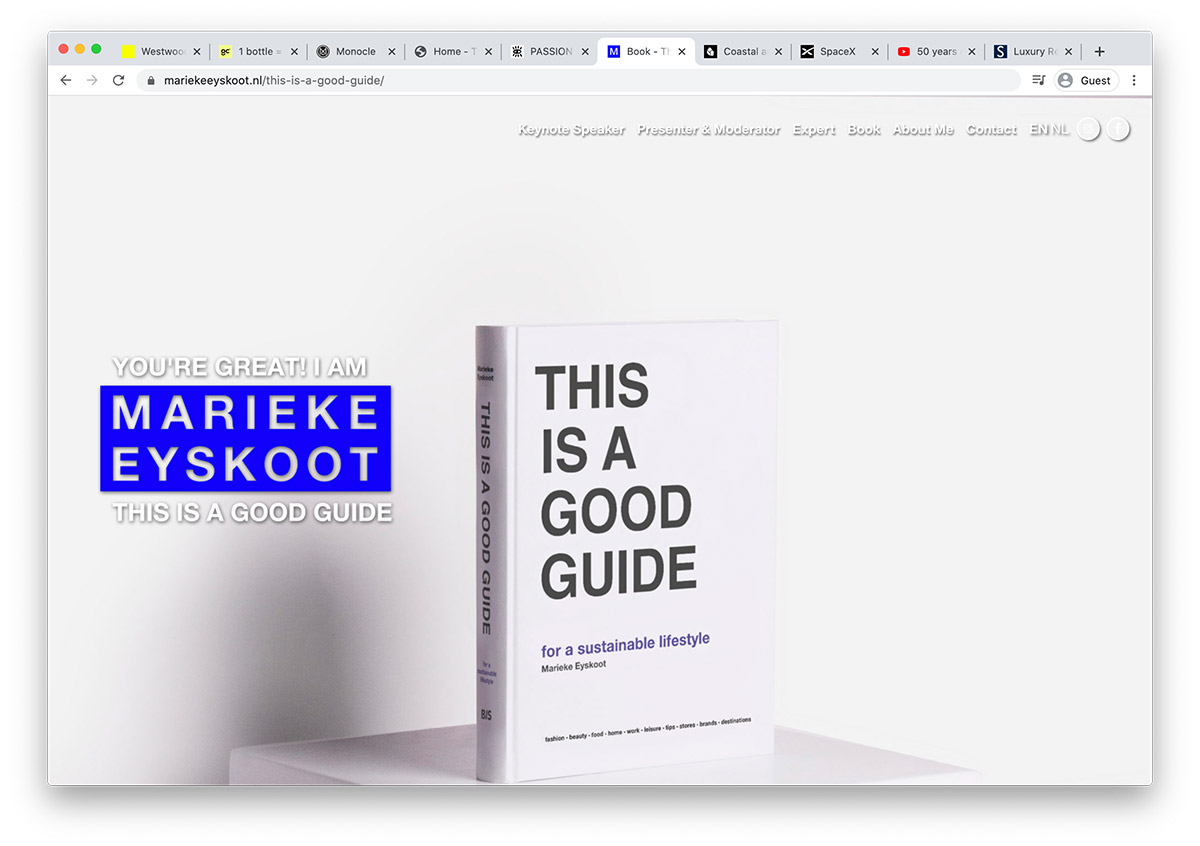 Marieke Eyskoot is the author of an amazing manual for living a sustainable lifestyle. It's a book I've given to countless people as I just love it. Since starting our business, I've reached out to Marieke and she's been really helpful in connecting me with other like minded brands to partner with.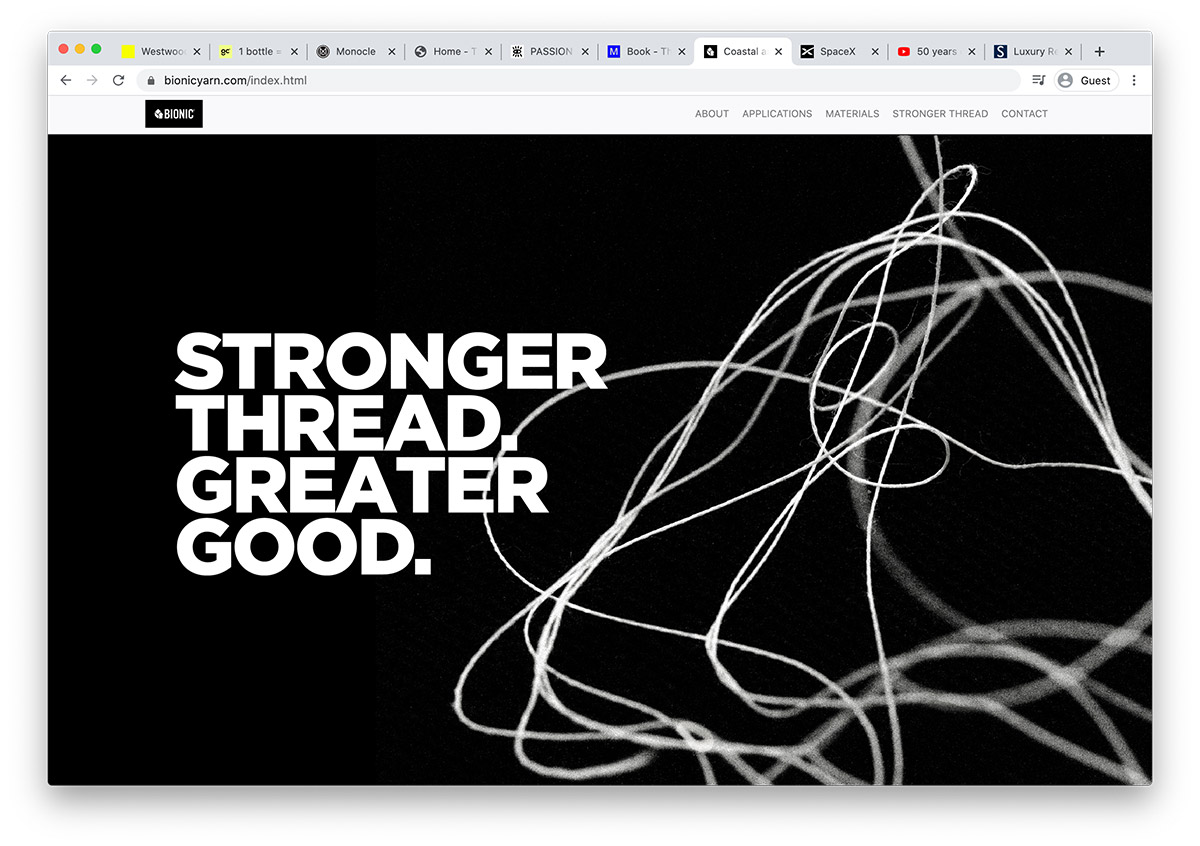 It's great to see someone like Pharrell Williams using his influence for good. Bionic takes marine waste and turns it into thread that can be used for making clothes. Through its collaborations with massive brands, it's helping to change the dialogue about the future of fashion. Pharrell, if you're reading this, I have a pair of our 100% recycled shades waiting for you!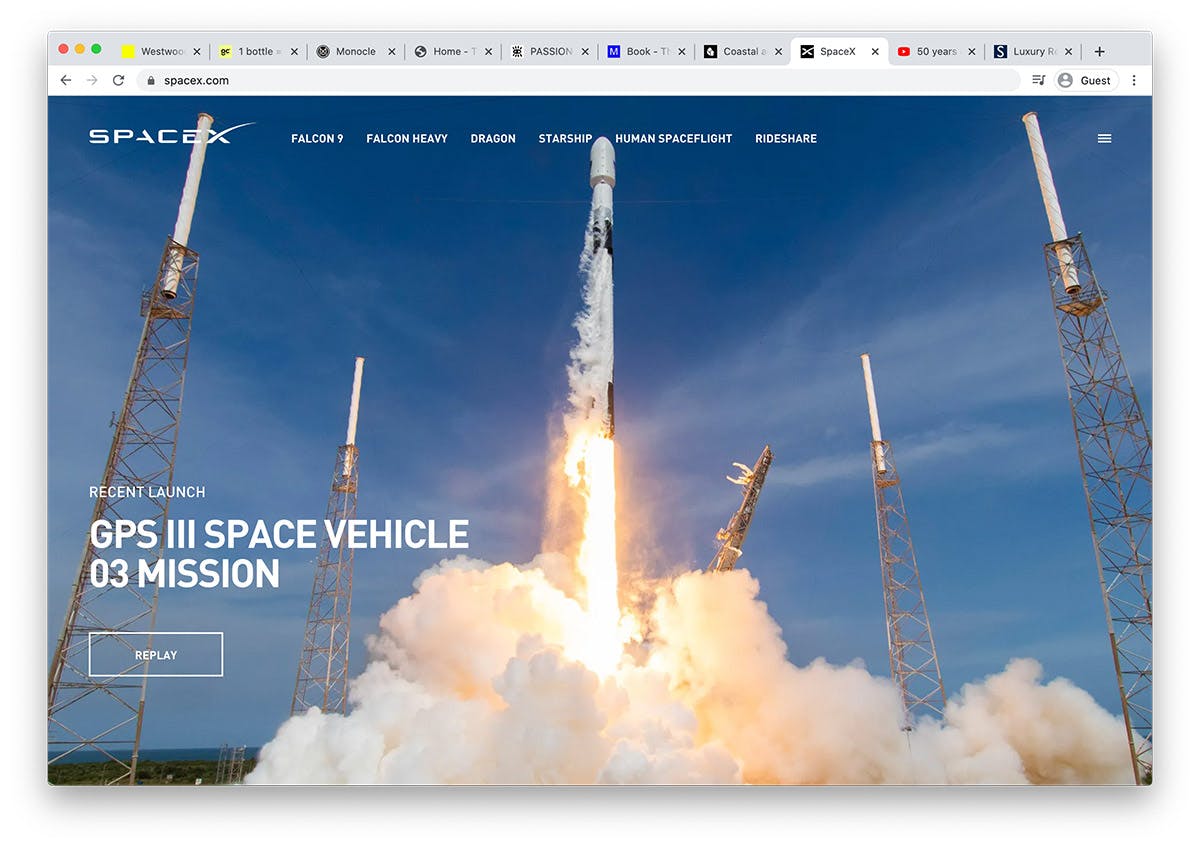 Just because I love talking about space with the kids. And I admire how Elon Musk is forcing people to think and view the world differently. As a family, we watched the recent launch with Bob and Doug onboard.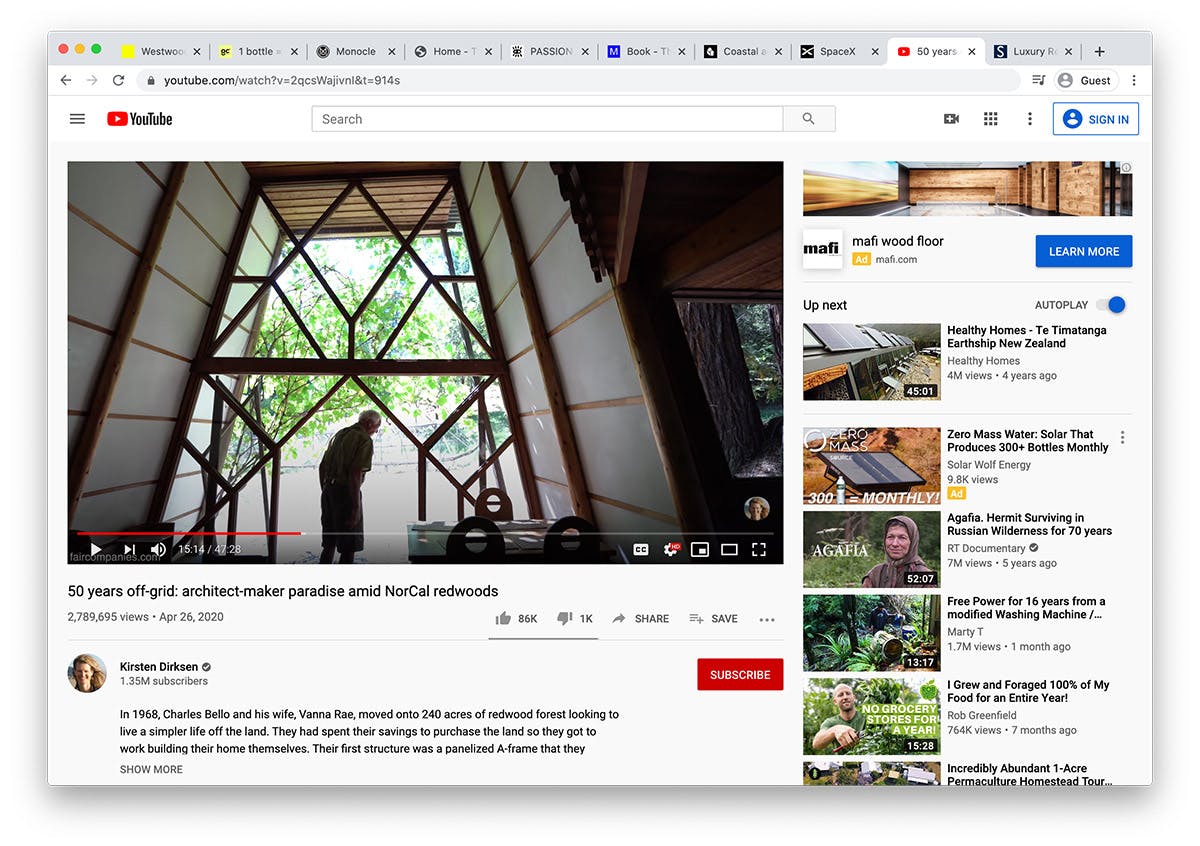 Since starting Good Citizens, people send me random links of things they think will interest me and this one really captured my imagination. I have a dream to live in a similar way, hence the next link below.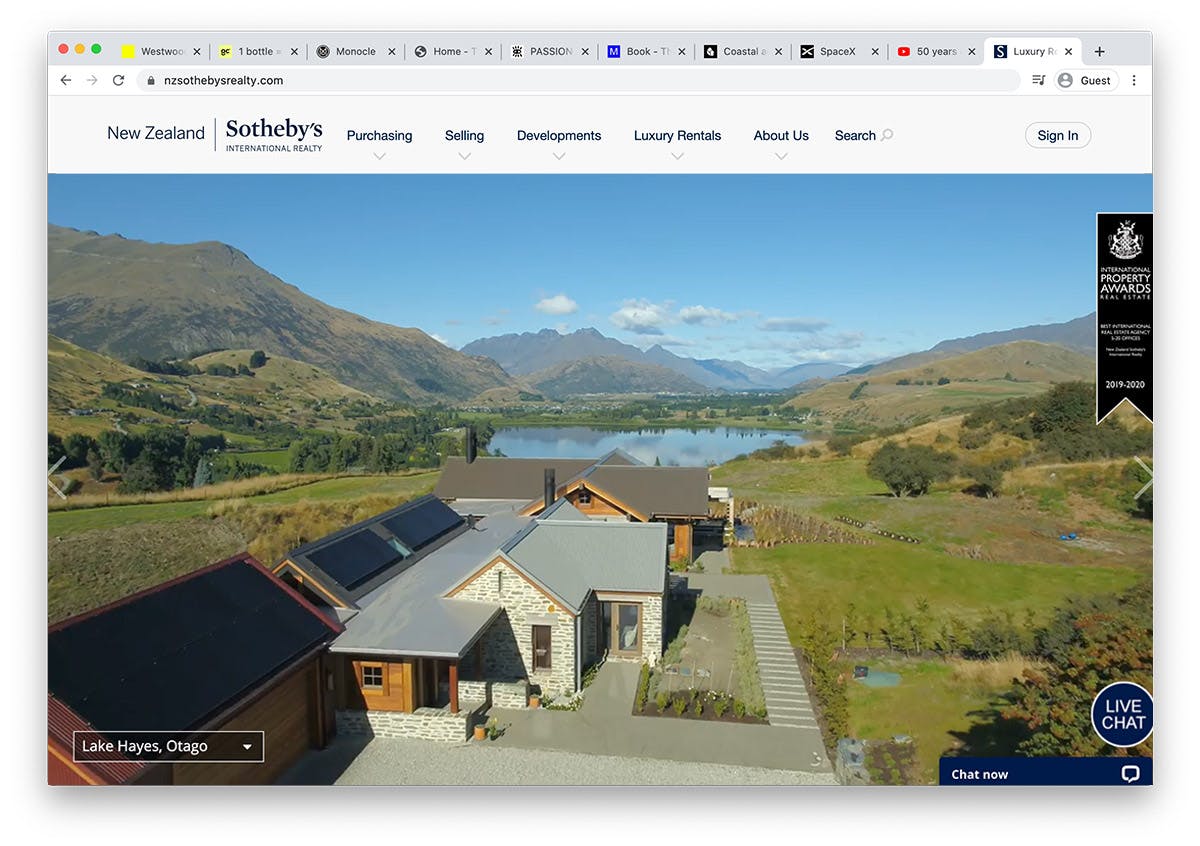 It's our dream to move to New Zealand. We're very happy in Australia but we're originally from the U.K. so we feel the green hills of N.Z. are calling us. We'd like to challenge ourselves as a family to be more resourceful.