What tabs does the Founder of the Creative Jenius Report have open on his laptop right now?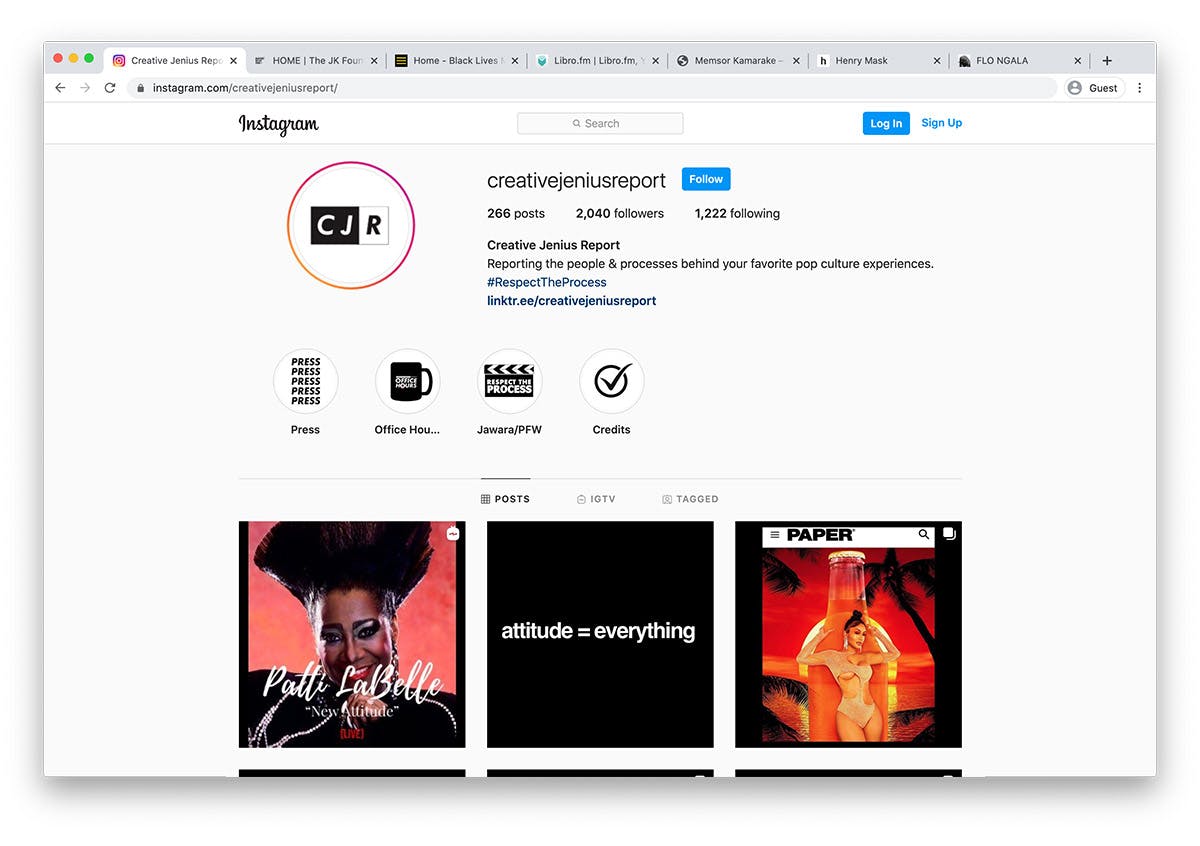 I always have our Instagram page up on my screen because this is where we release our original content and engage with our amazing community of creatives. This is also where we post our series 'Respect The Process', we recently went behind the scenes with lead hairstylist Jawara Wauchope at Paris Fashion Week, and 'Office Hours', which is our interview series featuring some of pop culture's most notable creatives.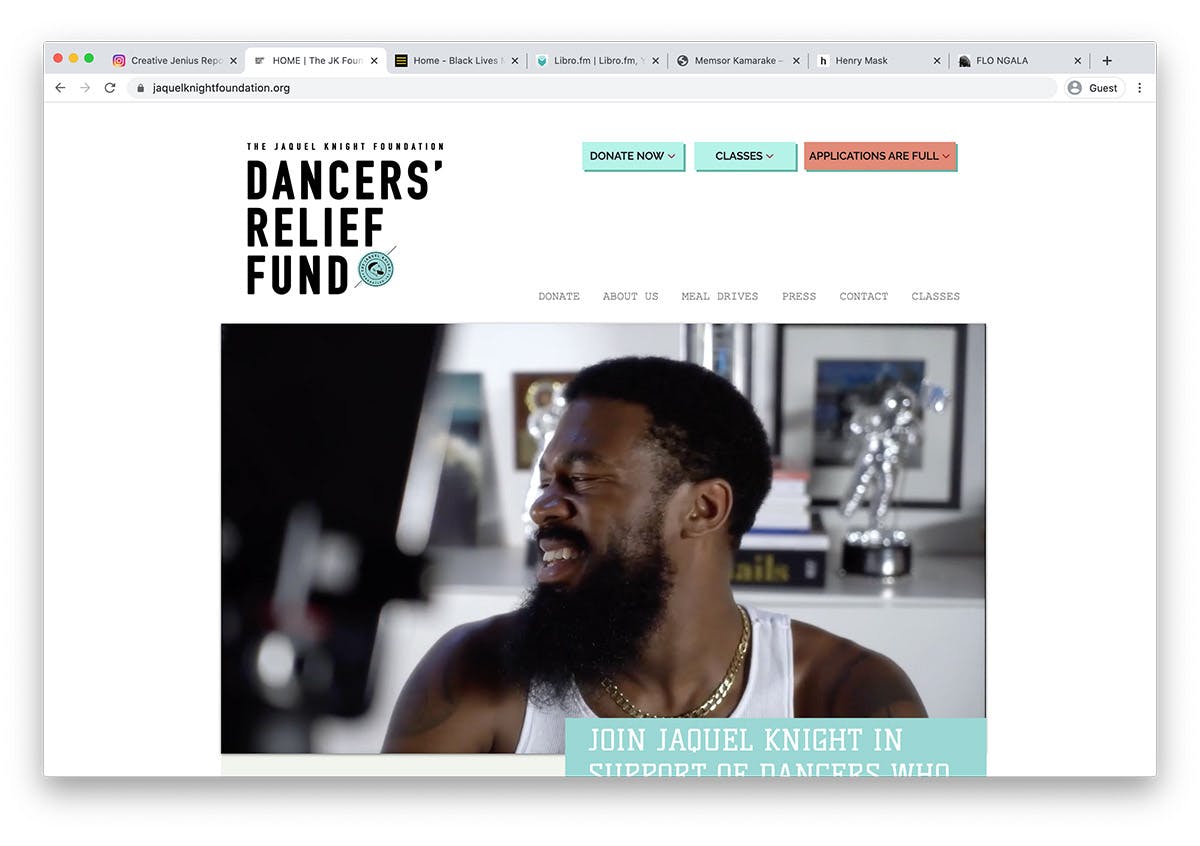 My dear friend and choreographer to the stars (he's worked with Beyoncé, Pharrell, JLo and Tinashe to name a few) JaQuel Knight started this Dancer's Relief Fund in the wake of Coronavirus to help support dancers who depend on performing to pay their bills. He's created an awesome list of programs and activations to help promote their fundraising efforts so I'm constantly checking to see how I can help amplify the message.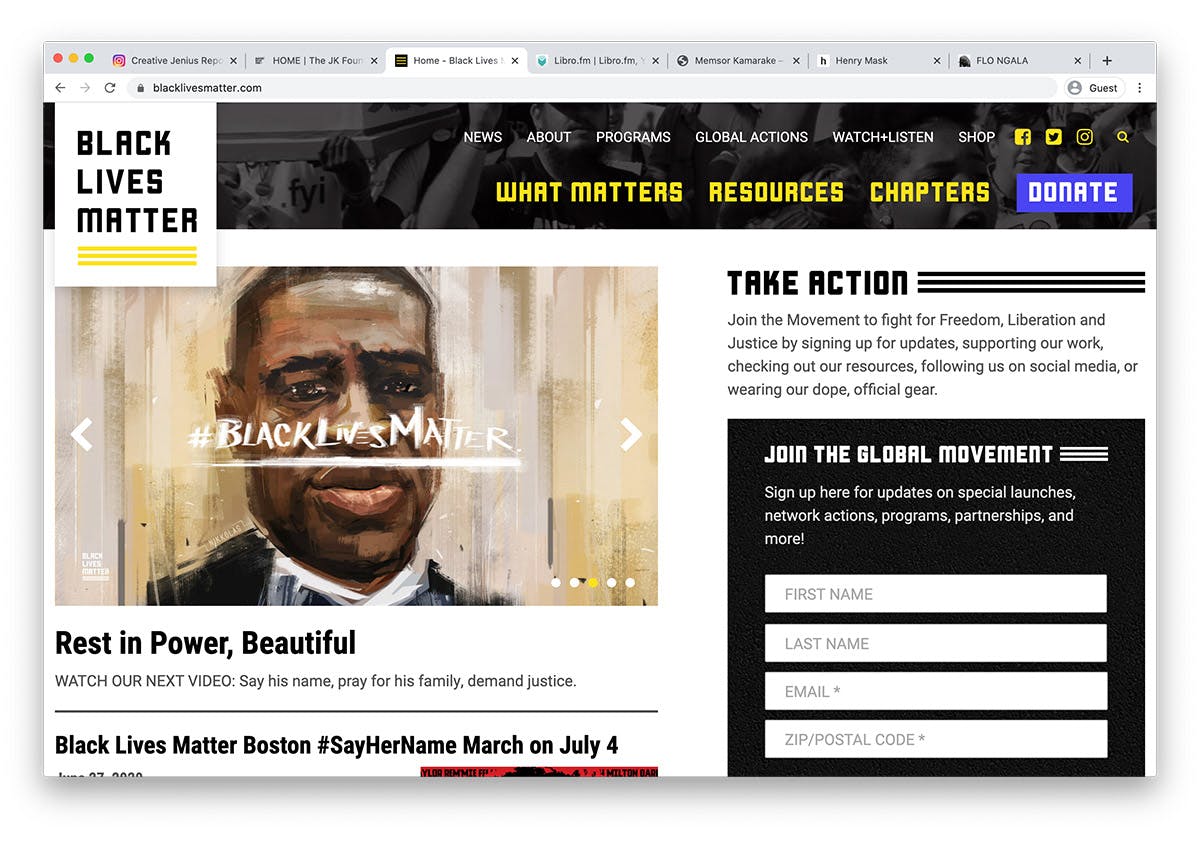 The recent murders of George Floyd, Breonna Taylor, Ahmaud Arbery and the countless other Black citizens who have died at the hands of the police has created a much needed revolution driven by the Black Lives Matter movement. To stay updated with resources, petitions, rallies and any other action items I typically have the BLM site open on my desktop.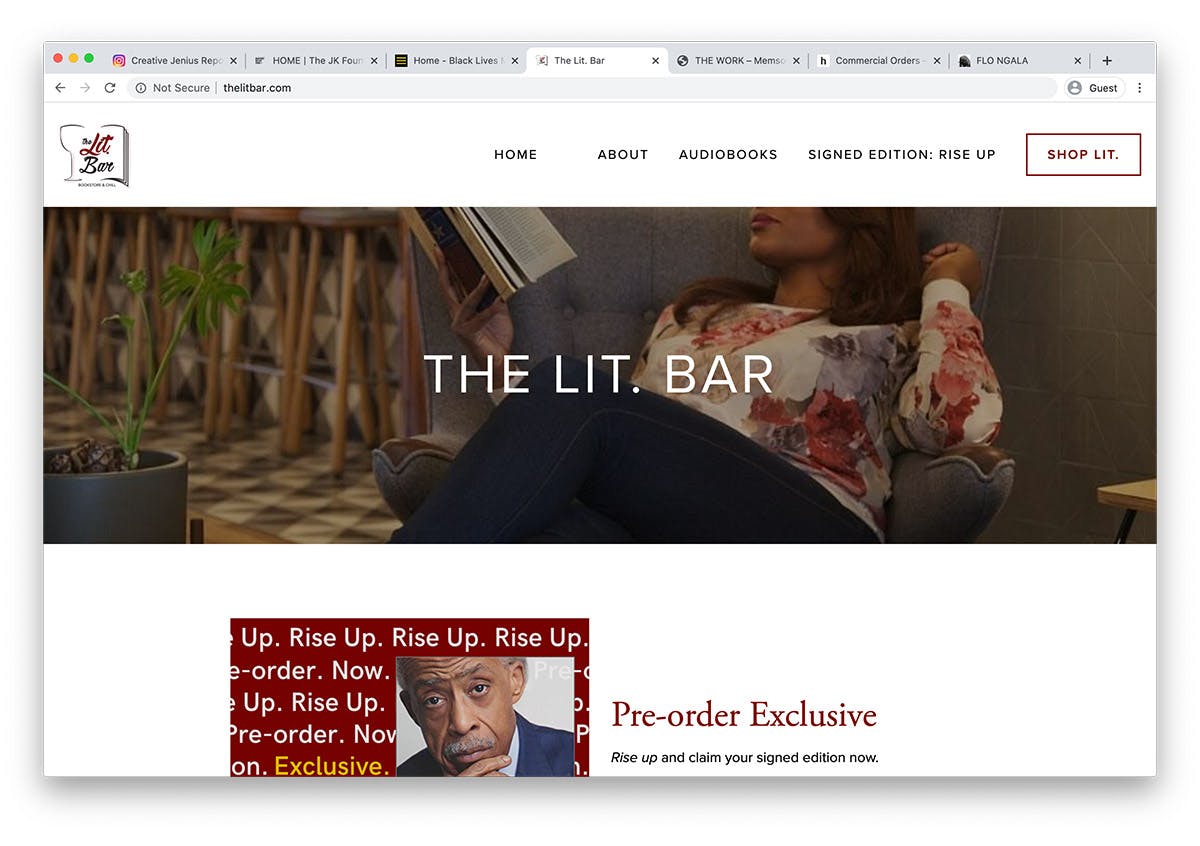 The only thing better than a good book, is a good book store. The Lit Bar in the Bronx is one of my favorites, not only because it's owned by a Black woman and stocked with the most amazing selection of Black and LatinX literature, but because it's also a wine bar. Since quarantine I've had more time to read so I've been ordering books from their website.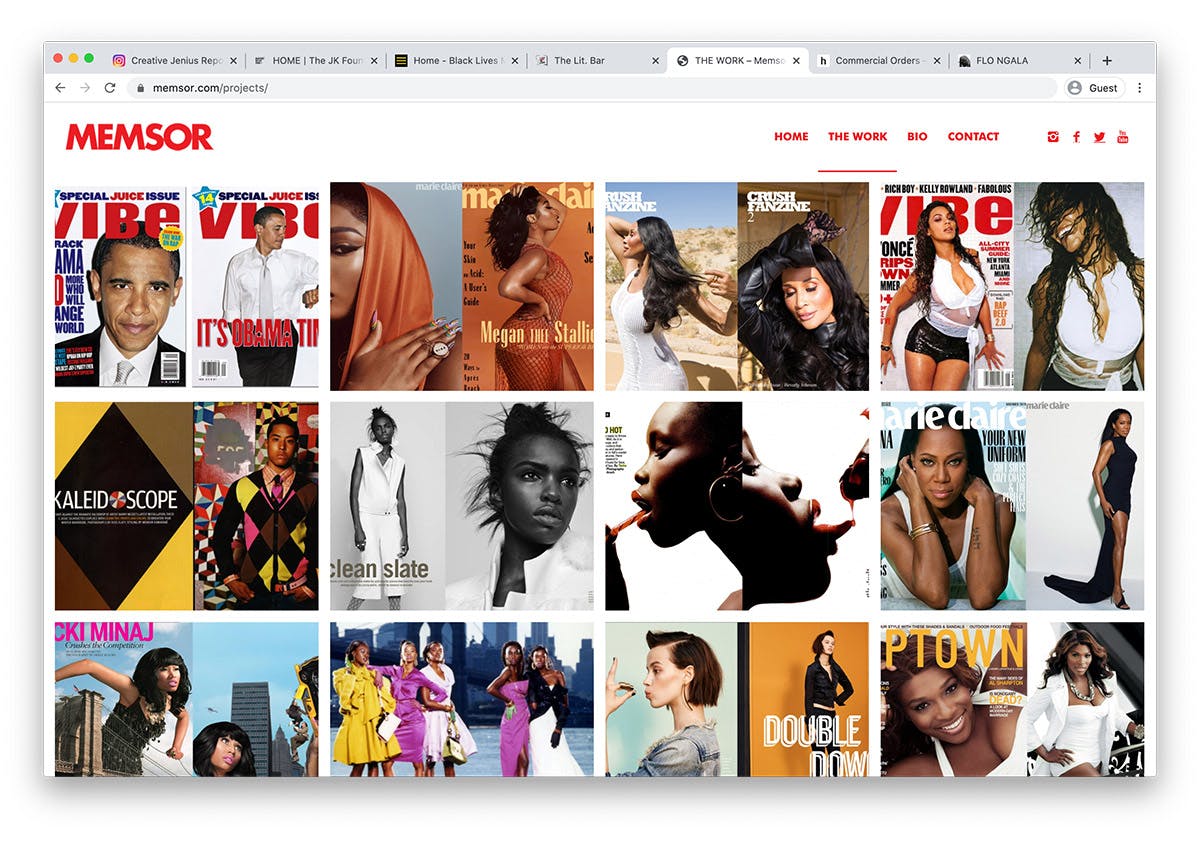 One of my favorite stylists, Memsor Kamarake, just launched his website and, much like his portfolio, it's so chic. From his time as fashion director at Vibe styling iconic covers featuring the likes of Barack Obama and Beyoncé, and his six year run on the Wendy Williams Show, to his recent Marie Claire covers with Regina King and Megan Thee Stallion, you can spend hours taking a deep dive into pop culture imagery. You can also check out our interview with him here.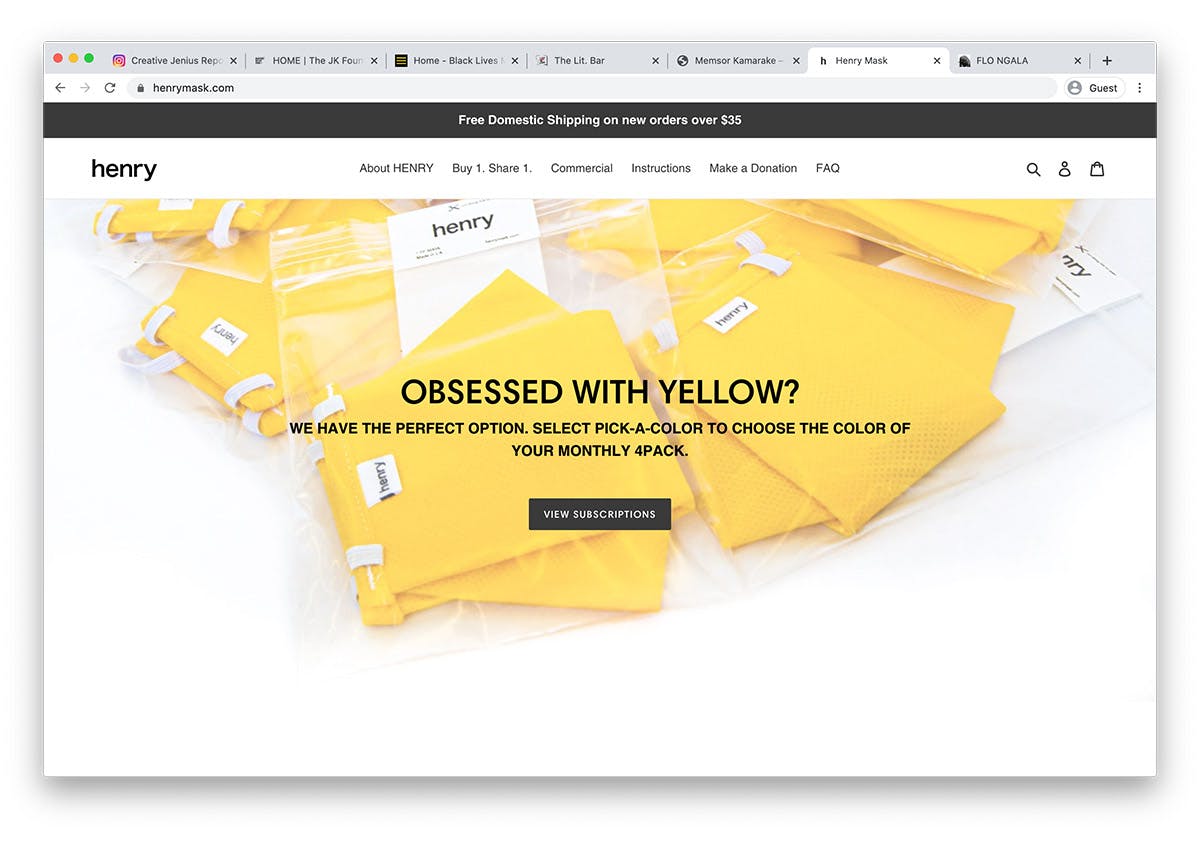 You may have yet to hear about Rich Freshman but you've definitely seen his designs on Lena Waithe, Dwayne Wade and John Legend. Now that our new normal requires face masks he's expanded his offerings with personal protection travel masks. You can order individual masks or sign up for a monthly subscription and for every mask sold, one is donated to a healthcare worker.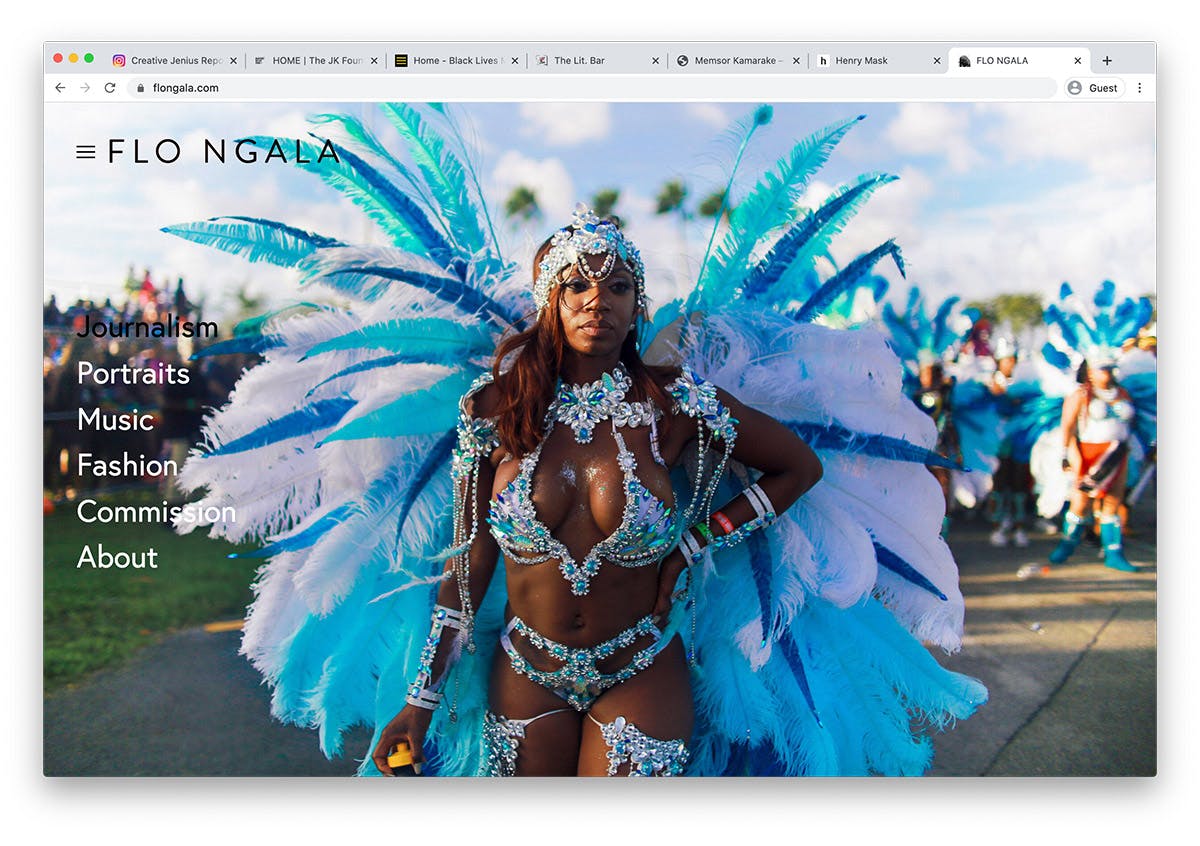 Flo Ngala is a 25 year old black female photographer and photojournalist from Harlem.  I was originally introduced to her work in 2017 when she became Cardi B's personal photographer capturing moments from music videos to Met Gala. More recently she's been on the front lines of the BLM protests using her camera as a form of 'artivism' and capturing powerful images that tell the stories of the movement. Her work has been featured in New York Times, Billboard and Rolling Stone. Remember her name and hear more of her story in our Office Hours interview.