DFM X THE PLUS ME PROJECT
dFm is proud to announce our partnership with the Los Angeles based non-profit organization +Me Project which works to build confidence in youth through storytelling
As part of our commitment to advancing change for good and making a positive impact in our community dFm is proud to announce we will be partnering with the Los Angeles based non-profit organization +Me Project which works to build confidence in youth through storytelling. As a diversified media group centered around discovery, curation, and authenticity, we know that every story matters and have always been strongly committed to supporting and investing in exceptional talent, innovation and creativity.
Founded in 2013, the +Me Project works across the entire LAUSD School District to support disadvantaged students in developing the communication skills they need to compete for college entry and job opportunities. This year +Me is celebrating impacting 100,000 students through the program.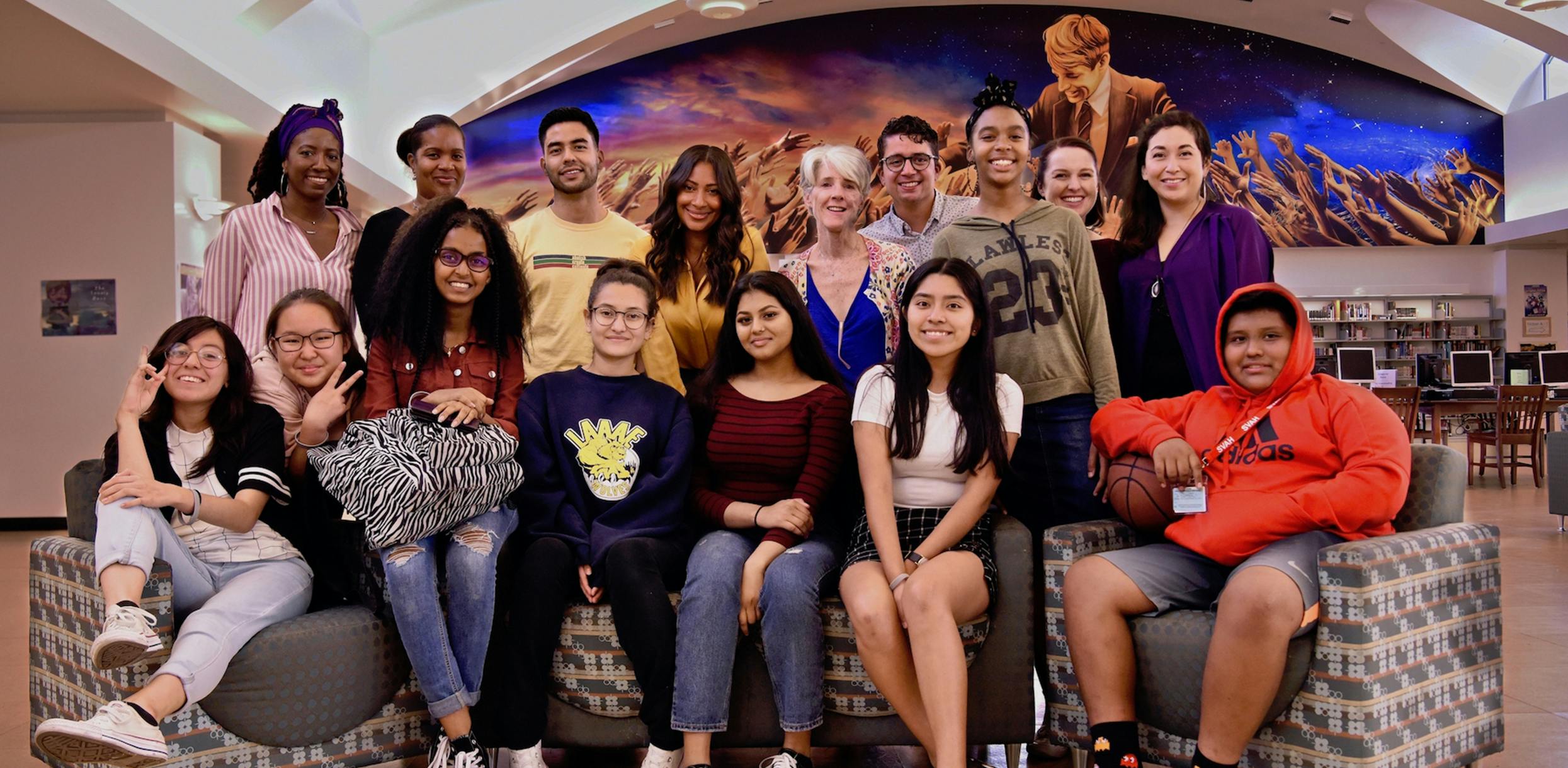 To kick off the partnership, dFm will be providing journals for all students participating in the +Me Project 2020 Activate Your Story + Summer Storytelling Workshops, a free 5-week action-oriented storytelling summer program for high school students in SoCal that allows them to find their voice, activate their story, and build their community. 
Winner of UCLA's 2019 Social Enterprise Academy Showcase, the My Story Matters Journals are filled with introspective questions, interactive activities, and inspirational quotes, that give everyone the opportunity to sit down and reflect on what makes them unique. The journals break down the elements of story and walk users through identifying the important characters, settings, struggles, accomplishments, and lessons from their lives. Students use these storytelling skills to craft everything from college personal statements and scholarship essays to a job interview applications and resumes.
Additionally, Basic.Space 's charity arm will be donating 1% of profits to the +Me Project over the next 12 months to support funding of the +Me Project's year-round programs working with over 250 public schools in Southern California, many of which are Title 1. 
dFm founder Jesse Lee will be leading an Activate Your Story session on July 31st with students from 17 high schools across Los Angeles, sharing his story as a role model to empower youth and remind students that their stories matter. Throughout the month of August team members from across dFm, Basic.Space and WestwoodWestwood will also be participating in the PLUS ME Project Storytelling Sunday series, a weekly Instagram live session featuring 5 guests that tell 5 stories in 5 minutes, every Sunday at 5PM.
"Our entire company is excited to support the +Me Project as we align really well with a shared mission of empowering others through storytelling," says Lee. "High school is such an important period for future leaders of the community and beyond and we couldn't think of a better opportunity to share our experience, expertise and enthusiasm in finding one's voice to make a positive impact."